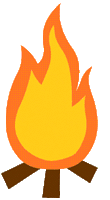 Marby Blanco
917-256-9484
Location: Research Triangle
Frequently Asked Questions (FAQ)
Frequently asked questions are listed questions and answers.
What do I need to do to enroll?
Please contact me, Marby Blanco, at 917-256-9484. You can also submit a message to me using this website (Please look above). The application form is also available on this website.
Where can I find out more information about your daycare.
Please feel free to visit the NC Division of Child Development and Early Education website to find out detailed information about Visijland.
http://ncchildcaresearch.dhhs.state.nc.us/
How many children do you look after?
I can accommodate up to eight children and do not take on any more than that, in order to comply with NC childcare Laws.
Does the daycare close at any time?
The director will take the third week in July for vacation. (Please make a note (a 30 day notification will be given if this time changes)

The daycare could also close if there is ever a family emergency (In this case, parents will be notified so they can make arrangements).
Can I visit my child during different times of the day?
Yes, here at Visijland I have an open door policy. Parents are welcome to visit their child during the day.
How do I know what my child is learning and how they are doing every day?
I send home a daily report to the parents with a list of what your child learned during the day.
At the end of each week parents get a chance to take home special crafts and learning worksheets that their child has completed.
Learning assessments will be done on children 2-5 years of age.
What does your enrollment fee cover?
The enrollment fee helps cover supplies. A few examples of what I use the fee to help me purchase are: Papertowels, materials for crafts (paint, paper, crayons, play-doh, etc.), toys that need replacing, lysol wipes and more.
Please reload